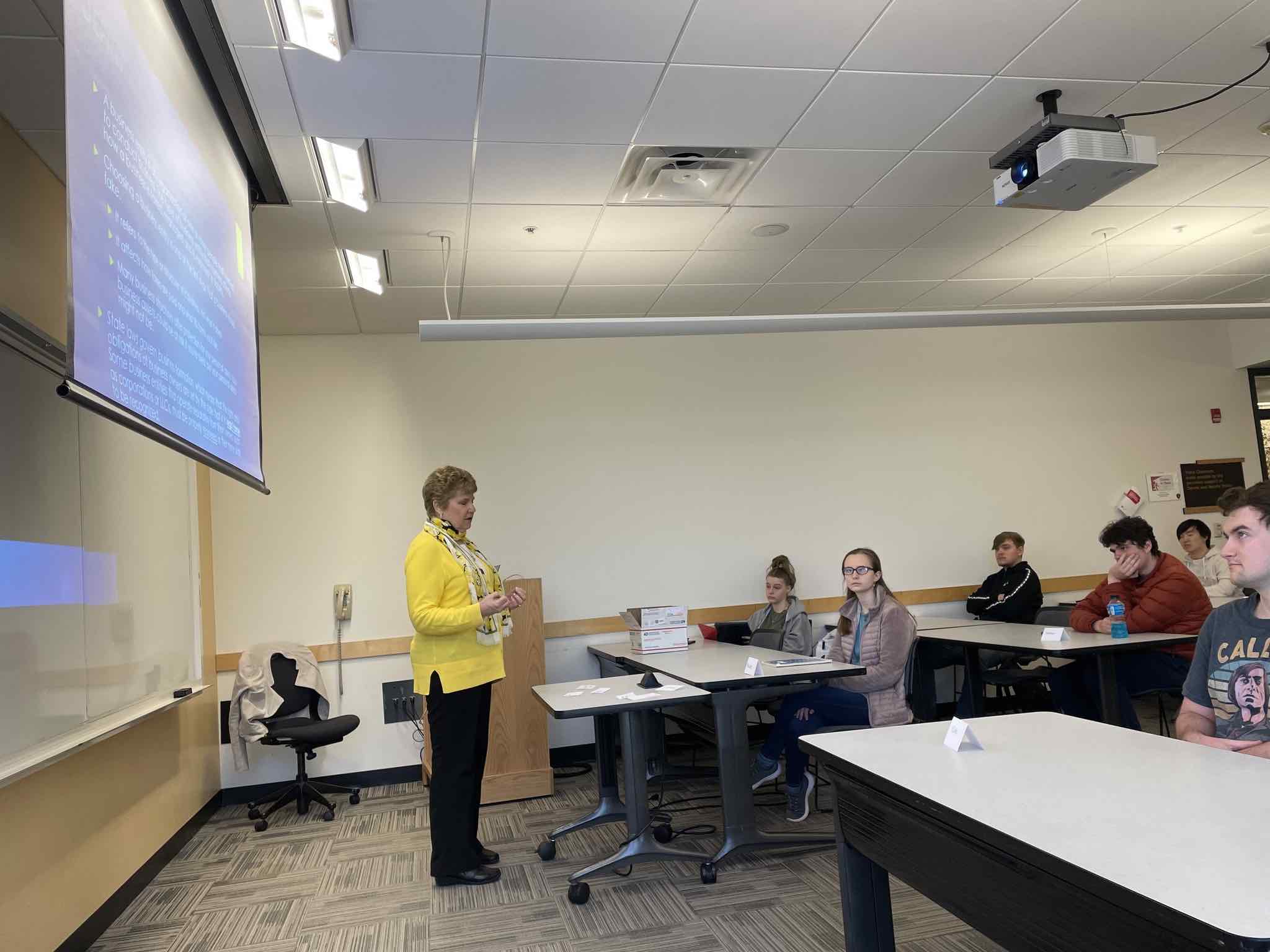 This past Wednesday (April 26, 2023), Perfect Balance Accounting owner Laura DeGroot gave an informative presentation to an Intro to Business course at Carthage College. The presentation focused largely on tax laws and business classifications, such as LLCs, partnerships, and S-corps. Nearly 20 students in the Business Economics department attended the presentation and gained valuable insights into the world of taxes and accounting.
Laura's Leadership
As the current president of the Racine Founders Rotary and the wife of the re-elected Mount Pleasant Village President, Laura DeGroot is very involved in her community. Her commitment to serving the community is further reflected in her willingness to share her tax knowledge with the students at Carthage College!
The Downtown Racine Corporation
Kelly Wiedholz Kruse, the executive director of the Downtown Racine Corporation and an adjunct professor at the college, helped facilitate the partnership between Carthage College and Perfect Balance Accounting. The Downtown Racine Corporation is a non-profit organization that works to enhance the economic and cultural vitality of downtown Racine through community engagement, event coordination, and business development. As a membership-based organization, they bring together business owners, community leaders, and individuals who are passionate about making downtown Racine a vibrant destination for locals and visitors alike. The Downtown Racine Corporation keeps the public informed about upcoming events, promotions, and initiatives, while also providing resources and support for local businesses to thrive.
Sharing Tax Knowledge
By sharing her tax knowledge with college students, Laura DeGroot continues to demonstrate her commitment to serving the community. Her dedication to helping others succeed is an inspiration to all those who aspire to make a positive impact, especially to the younger generation.
We extend a big thank you to Kelly Wiedholz Kruse and the Downtown Racine Corporation for partnering with Perfect Balance Accounting to make this presentation possible. We look forward to more collaborative efforts that promote education and community involvement.