There are currently 32.5 million small businesses in the United States; this accounts for 99.9% of all businesses in the US. However, out of these small businesses, more than 20% will fail in the first year, and almost half within the first five years. Below are just a few ways to ensure your small business thrives.
Network: It is important to build your network. You can do this by attending industry events, joining business groups, and even connecting with other professionals on social media. Growing your network is important when it comes to looking for talented professionals who can help your company thrive.
Plan for the Unexpected: Planning a budget that takes into account multiple scenarios can be a crucial business practice that may help your business to thrive. Going through best, worst, and somewhere in between scenarios with your team can help everyone to understand what could potentially happen, and how you can come out on top no matter what happens.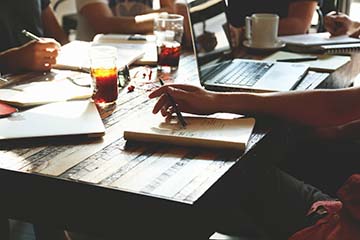 Cash Flow Management: Cash flow management is essential for your small business to survive. Regular finance projections should be prepared and discussed with the finance team; regular finance reports should also be reviewed so as not to be caught off guard should funds fluctuate.
Celebrate Wins (no matter how small): Remember that no company is successful overnight. It takes time to build a reputation and a talented, reliable team. This is why it is important to set goals for yourself, and then celebrate when you achieve them, then begin to create larger goals over time.
At Perfect Balance Accounting Services, we offer free, no obligation consultations, and specialize in accounting, payroll, QuickBooks, and tax preparation for businesses and individuals in the Racine and Kenosha, Wisconsin areas. For any questions you have about safeguarding your small business's future, contact one of our knowledgeable business accountants today!